Most tuning in MaxxECU is done using 2D table, but a 3D view is also available.
2D table view

An example view of a 2D table.
Surface 3D view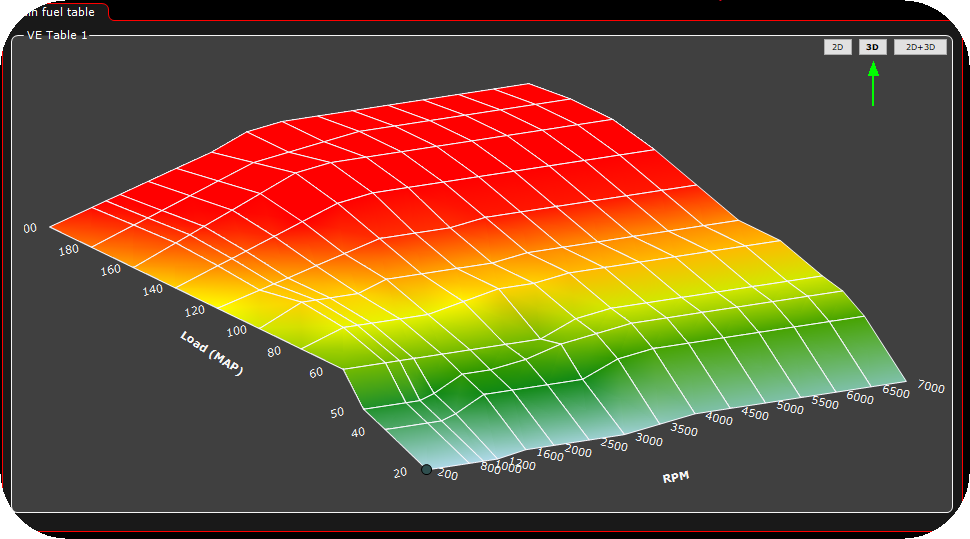 Surface 3D view.
Note: Change of axis sources, insert/remove/change rows/columns can only be made in 2D tables, see 2D table operations.
MaxxECU VE table is the main fuel table where everything is based on.
By using an extra fuel table, fuel can be added or removed from main fuel table.
Read MaxxECU fuel calculation model for more information on how fuel is calculated.