The extra ignition tables can be used for many things, here are some examples for you to get the idea.
Correct ignition advance based on ethanol concentration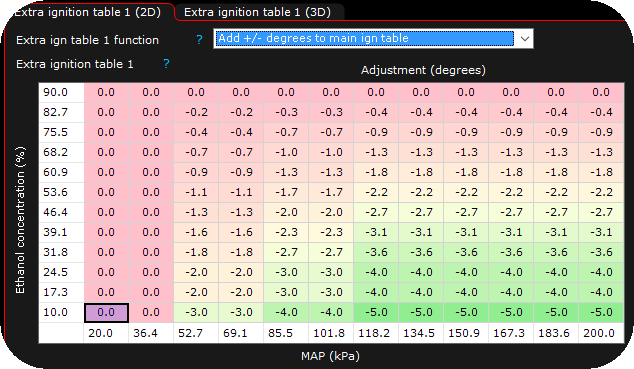 An engine tuned with E85 (no ignition compensation), later tuned with petrol and this compensation curve can be made.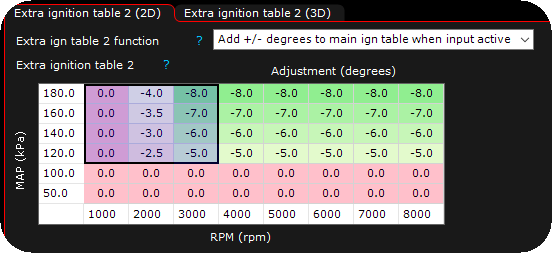 In the above two examples an MDash button can be switched and retard ignition according to a user table.